Wednesday, November 12, 2008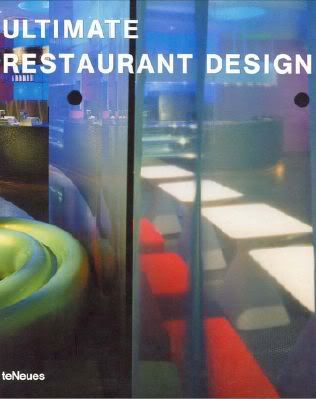 Ultimate Restaurant Design Information
Author : Paco Asensio | Published by Te Neues Publishing | Publication date : November 2004
ISBN : 3823845950 | PDF Format, 527 pages | Original File Size : 29445 KB | Compressed File Size : 28516 KB
Overview : Each of the more than sixty restaurants and bars featured in this compendium was carefully chosen for its remarkable interior design. Hundreds of colour photographs highlight the groundbreaking work of the world's most distinguished architects and designers - their use of of startlingly new combinations of colour and texture to create unique, often other-worldly environments. Destinations covered are located throughout North and South America, Europe and Australia.
Posted by

ipin Sedili
at 1:09 PM
No comments: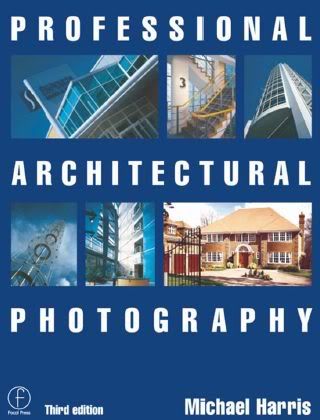 Professional Architectural Photography, 3rd Edition Information
Author : Michael Harris | Published by Focal Press | Publication date : December 2001
ISBN : 0240516729 | PDF Format, 208 pages | Original File Size : 7610 KB | Compressed File Size : 7227 KB
Overview :
This is a must-have guide both for aspiring students and for established professionals who need to keep up to speed with the current impact of recent digital developments. In this highly visual, full colour text Michael Harris shares his professional secrets and demonstrates how to achieve top quality architectural images. Brief histories of both architecture and architectural photography lay the foundations for the technical applications that follow. This third edition provides increased coverage of the revolution in digital photography, which is forcing all photographers to review their practices. The pros and cons of these developments are assessed through a comparison of the film and digital mediums and the highly debated variances in their quality and cost. * Learn how to achieve top quality architectural images from a leading expert * Up-to-date advice on the pros and cons of digital photography in this field * Step by step guide to typical, profitable shooting sequences on assignment Michael Harris is a freelance photographer specializing in architectural and interior photography. His work covers a wide spectrum from industrial and commercial, to residential photography. He is author of 'Professional Interior Photography', also published by Focal Press.
download
Posted by

ipin Sedili
at 1:08 PM
No comments:

Friday, November 7, 2008
andscape Architecture and Design. Part V - 5 books
Nigel Dunnet - Dynamic Landscape Design, Ecology and Management of Naturalistic Urban Planting | Spon Press | 2004 | 304 pages | PDF | RAR
Helen Woolley - Urban Open Spaces | Spon Press | 2003 | 224 pages | PDF | RAR
Kevin Handreck - Good Garden with Less Water | CSIRO PUBLISHING | 2008 | 177 pages | PDF | RAR
Leon C. Snyder - Gardening in the Upper Midwest, 2nd ed. | University of Minnesota Press | 2000 | 321 pages | PDF | RAR
Ernst-Detlef Schulze, Erwin Beck, Klaus Muller-Hohenstein - Plant Ecology Information | Springer | 2005 | 693 pages | PDF | RAR

1) Dynamic Landscape Design, Ecology and Management of Naturalistic Urban Planting.



Product Description
The last quarter of the twentieth-century witnessed a burgeoning of interest in ecological or naturally inspired use of vegetation in the designed landscape. More recently a strong aesthetic element has been added to what was formerly a movement aimed at creating nature-like landscapes. The book advances a fusion of scientific and ecological planting design philosophy that can address the need for more sustainable designed landscapes. It is a major statement on the design, implementation and management of ecologically inspired landscape vegetation. With contributions from people at the forefront of developments in this field, in both Europe and North America, it provides a valuable synthesis of current thinking.





from easy-share (11 MB): HERE

2) Urban Open Spaces.



Product Description
There is enormous interest in urban design and the regeneration of our urban areas, but current thinking often concentrates on the built form, forgetting the important role that open spaces play. Urban Open Spaces brings together extensive research and practical experience to prove the opportunities and benefits of different types of open space to society and individuals.
This is the first book to bring together a variety of evidence from different disciplines to outline the benefits and opportunities of urban open spaces in an accessible way. Not just for students and practitioners, this book will be of value for anyone interested in the design, development, regeneration, funding and use of open spaces in urban areas.





from easy-share (12 MB): HERE

3) Good Garden with Less Water.



Product Description
It is possible to have a great garden anywhere in Australia, even under the toughest water restrictions. Good Gardens with Less Water will show you how.
A companion to Kevin Handreck's best-selling Gardening Down-Under, this new book is a practical guide to gardening with limited water.
This beautifully illustrated, full-colour book contains a wealth of information on such key topics as: how to improve soil structure to maximise the retention of water for use by plants; selecting drought-tolerant native and exotic plants; working out how much water to apply to different types of plants; choosing the best lawn grass for your climate; rainwater harvesting and use; and how to avoid problems when greywater is used in the garden.
With specific chapters devoted to watering systems and equipment, mulches, planting techniques and potted plants, this book offers practical solutions for anyone who wishes to garden sustainably.



from easy-share (23 MB): HERE
4) Gardening in the Upper Midwest.
Product Description
Northern gardeners face challenges that authors of most gardening books rarely confront i.e. severe winters, unpredictable rainfall, alkaline soil, and short growing seasons. Gardening in the Upper Midwest has tips and advice to overcome these obstacles and more. All aspects of gardening in this region are discussed: vegetables and fruits, landscaping, lawn care, trees, shrubs, perennials, and annual flowers. Specific descriptions and useful lists of species hardy in northern climates are provided to help gardeners make appropriate plant selections.
from easy-share (15 MB):
HERE
5) Plant Ecology Information.
Product Description
This textbook covers Plant Ecology from the molecular to the global level. It covers the following areas in unprecedented breadth and depth: - Molecular ecophysiology (stress physiology: light, temperature, oxygen deficiency, drought, salt, heavy metals, xenobiotica and biotic stress factors) - Autecology (whole plant ecology: thermal balance, water, nutrient, carbon relations) - Ecosystem ecology (plants as part of ecosystems, element cycles, biodiversity) - Synecology (development of vegetation in time and space, interactions between vegetation and the abiotic and biotic environment) - Global aspects of plant ecology (global change, global biogeochemical cycles, land use, international conventions, socio-economic interactions) The book is carefully structured and well written: complex issues are elegantly presented and easily understandable. It contains more than 500 photographs and drawings, mostly in colour, illustrating the fascinating subject. The book is primarily aimed at graduate students of biology but will also be of interest to post-graduate students and researchers in botany, geosciences and landscape ecology. Further, it provides a sound basis for those dealing with agriculture, forestry, land use, and landscape management.
from easy-share (32 MB):
HERE
Posted by

ipin Sedili
at 11:19 AM
No comments: